All-in-one access to your products and assemblies, and your takeoffs and bids. Centralized operations can streamline your processes and save you valuable time.
Measure on paper or directly on screen using Plan Expert and ensure precise quantities and measurements in your takeoffs. Reporting features provide a high-level overview of your takeoffs for a project.
Select products and assemblies
Choose the products and assemblies for your current project takeoff in ACCEO Estimation. Create assemblies to speed-up your bidding process on similar projects.
Calculate measurements and quantities
Use the Plan Expert module to create estimates from blueprints. Measure plans using your mouse. Reduce the risk of errors associated with manual calculations and information entry.
Create takeoffs
ACCEO Estimation lets you create takeoffs and organize them by floor, by block (blueprint section) and by product division (lighting, ducting, heating, etc.).
Verify your materials list
View the compilation of all takeoffs produced for one bid. Verify your materials list as well as its cost and sales price.
Detailed reporting
View preset reports on your takeoffs. Create custom reports as needed and export to Excel.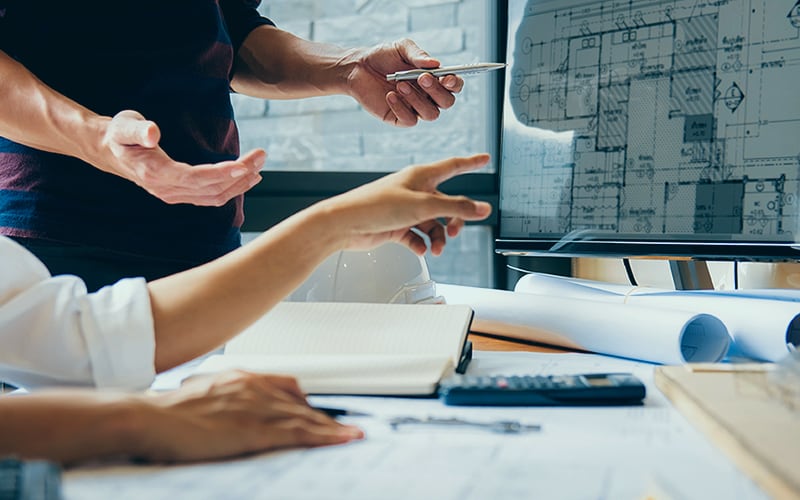 Add the Plan Expert module and measure quantities on screen
Using the Plan Expert module makes it easier to measure the blocks and divisions in your takeoffs. Quantities can be calculated efficiently with Plan Expert, then easily transferred into your ACCEO Estimation software. The electronic transfer will ensure that your takeoffs include the right products in the correct quantities. Then simply complete your quotation by adding the percentage of your profit and any other fees.
View more ACCEO Estimation features

Project bids
Produce quotation with accurate price, labour, and other cost.
Learn more >

Client invoicing
Use the software to invoice your client, at the start or upon completion of the project.
Learn more >

Order from the distributor
Turn your bid into an order and send it directly to the distributor.
Learn more >